Soft case
Protect with style.
Protect your Numa Compact in transit and storage with this cool soft case.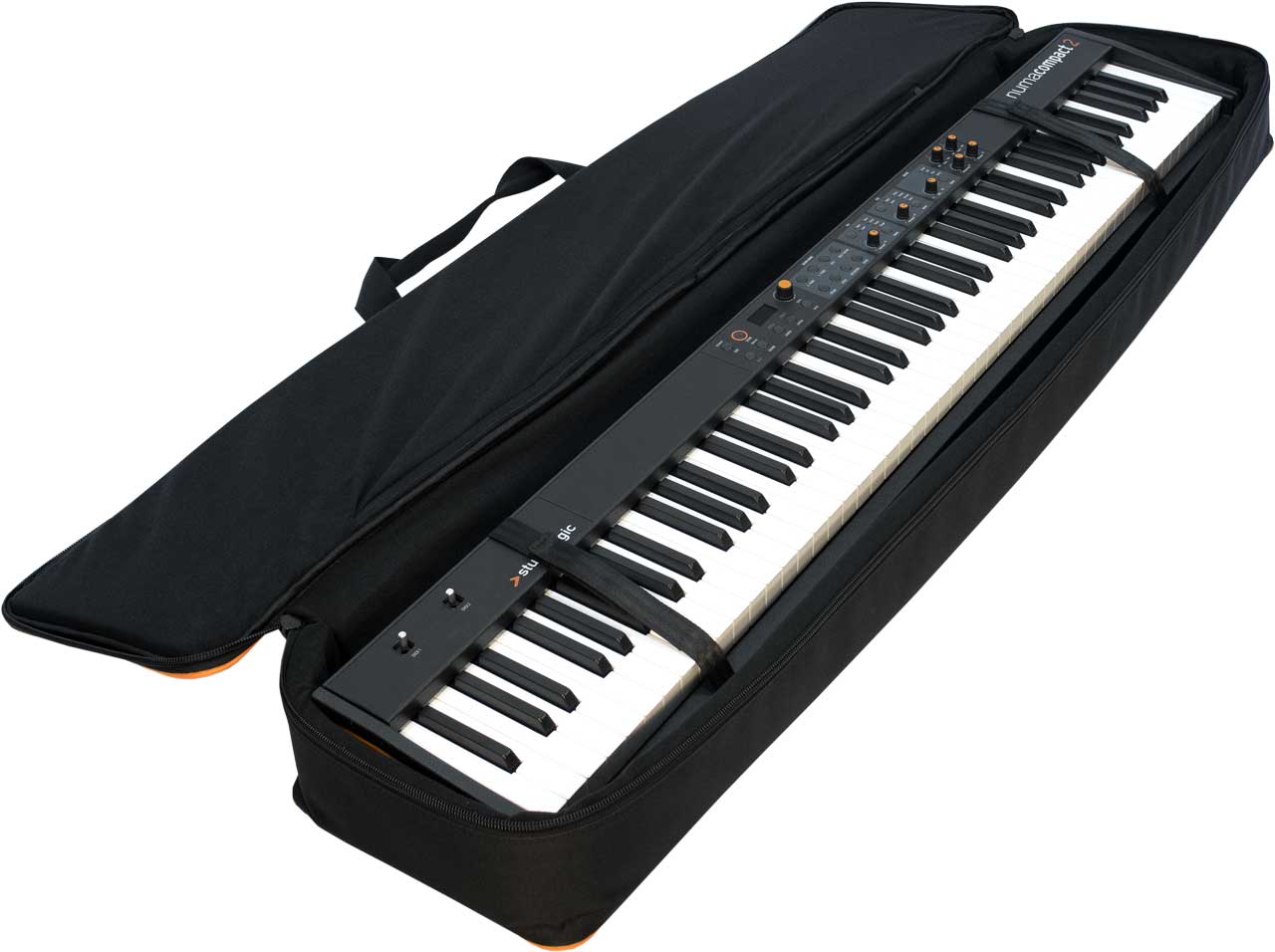 The outer pocket offers space for all needed accessories such as power adaptors, headphones, small pedals.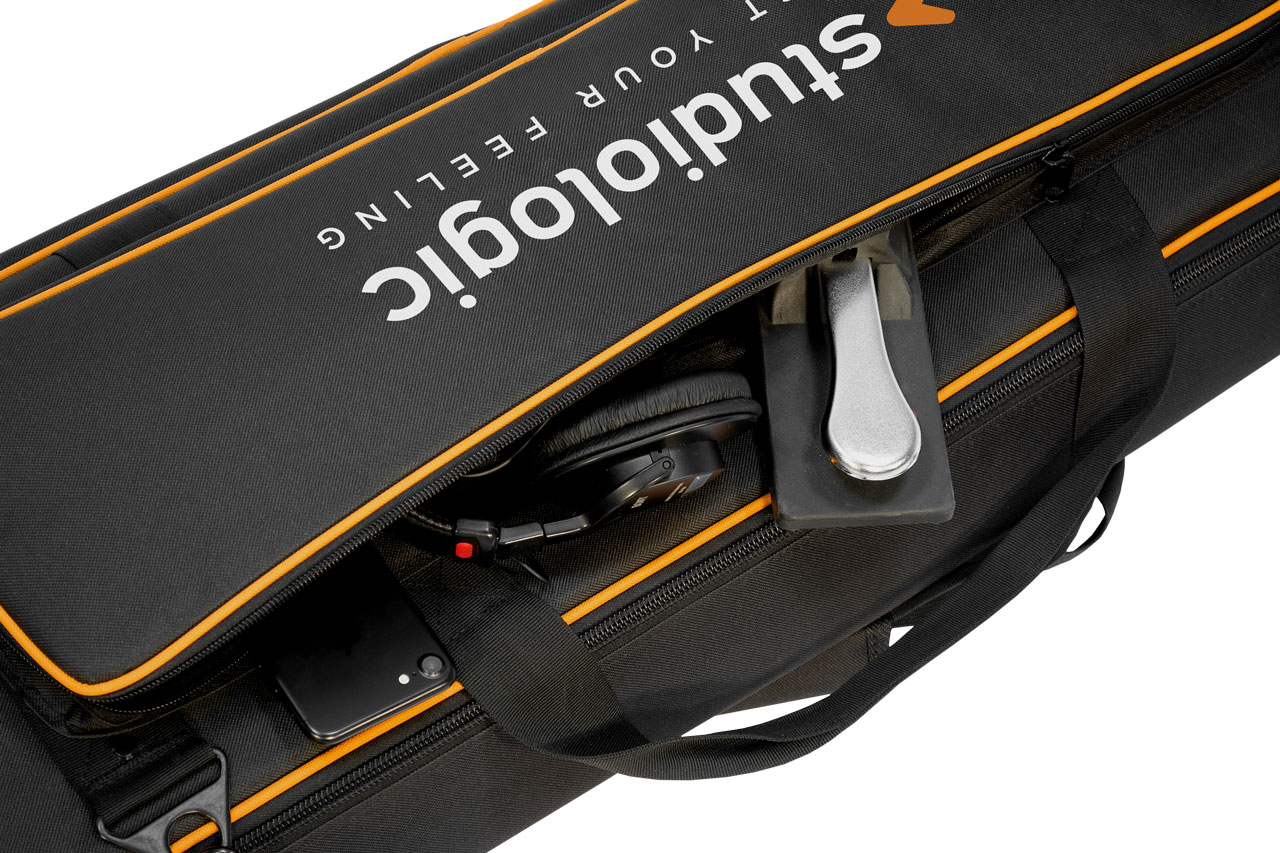 The 3 different carrying modes and its handiness make the Studiologic Soft case the perfect choice for the keyboardist on the go!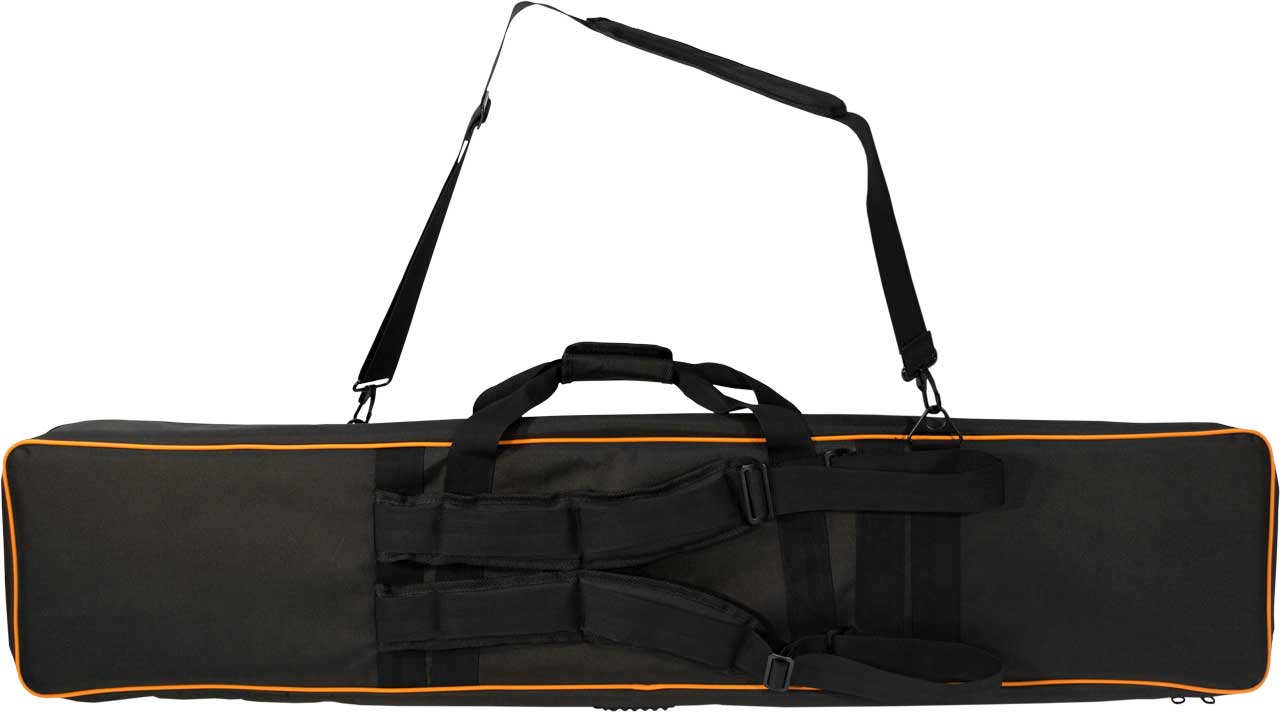 check_circle Features
Built with an exterior strong polyester fabric for protection and convenience while transporting or storing the unit
Large front pocket for storing accessories
3 possible carrying modes for any preference: carry handle, cross shoulder strap and backpack straps
Metal strap clips
20 mm inner padding for a safe protection
Internal plush fabric lining to protect the keys surface, the stick controllers and all control knobs
2 inner keyboard holders to fasten the unit
3 silicon bottom pads to soften any impact
zoom_out_map Size and weight
Width: 140 cm / 55"
Depth: 32 cm / 12,6"
Height: 18 cm / 7"
Weight: 2 Kg / 4,4 lbs
aspect_ratio Internal size
Width: 127 cm / 50"
Depth: 23 cm / 9"
Height: 10 cm / 4"
account_balance_wallet Outer pocket size
Width: 65 cm / 25,6"
Depth: 15 cm / 6"
Height: 2,5 cm / 1"
color_lens Color
check Compatibility
Numa Compact 2x
Numa Compact 2
Numa Compact
Specifications are subject to change without notice.