The Power of Simplicity.
The SL Keyboards are nothing less than the reinvention of the high-end keyboard controller.
True innovation.
More than 30 years' experience in exclusive keybeds meets an all-new, powerful, operating system. Perfect for you to control your hardware and virtual instruments. All provided in a powerful new refreshing way. Working together with musicians we have created a user interface which is perfect for quick navigation and setup, but also gives you excellent in-depth control. The SL is ready to be at the very heart of your system.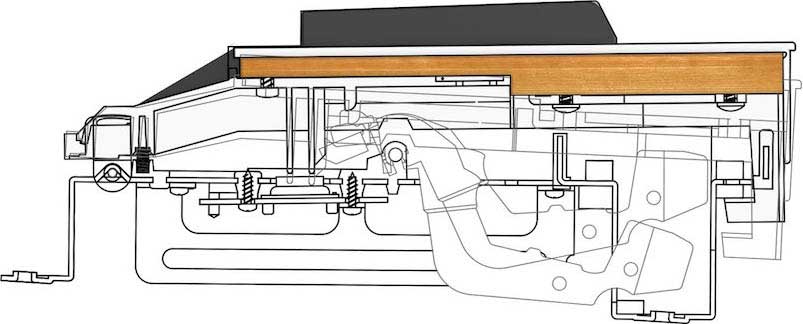 A Great Keyboard for a Grand Touch.
The SL88 Grand uses the best-graded hammer action keybed with Ivory Touch and wooden keys, to give you the natural feel of a well balanced grand piano. Each of the keys provides 3 contacts for superior performance. The results of this combination are simply amazing. From the slightest pianissimo up to the strongest fortissimo, the keys translate every nuance of your performance in an inspiring and truly superb way.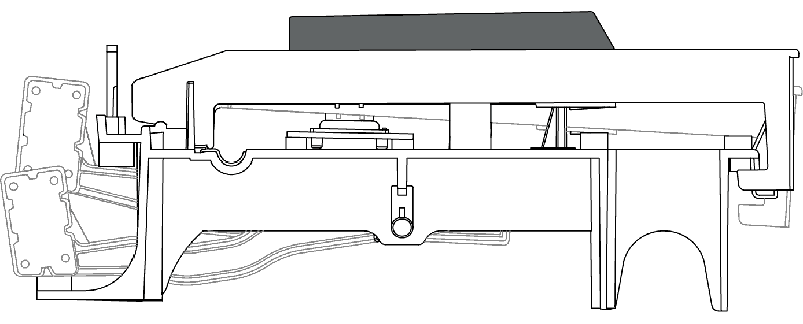 The lightness of the authentic touch.
The SL88 and 73 Studio adopts the latest hammer action keybed technology from FATAR giving the best piano touch feeling. TP/100LR is remarkably lighter than any other. Each of the keys provides 3 contacts for superior performance. With the respect of the full weighted touch of the real piano action, the new design guarantees a very fluent and authentic feel. The results of this combination are simply amazing.
Form follows perfomance.
With its compact profile, the SL is an extremely portable professional controller. Thanks to a perfect integration with the keyboard, it weighs less than 14 Kg for the 88 Studio version and less than 12 Kg for the 73 version. Even with its high-end graded hammer action/wooden keyboard, the SL88 Grand weighs less than 21 Kg. The SL is studio and stage ready with a rugged full metal casing. Sculptured endcaps made of a highly resistant synthetic material help to shield the premium keybed perfectly and provide a safe grip when handling and transporting.

Total access with total ease.
Located in the center of the instrument is a razor-sharp TFT color display. In combination with the high quality six-way controller knob, you can navigate through all SL functions fast and with ease. Functions such as switching through the four zones are achieved by moving the controller, and then by clicking and turning the same knob again, you can select and adjust the desired parameter. Simple, intuitive and fast! Additionally, the three pushbuttons to the right of the control knob bring you back to the top-level from any location in the system with just one push.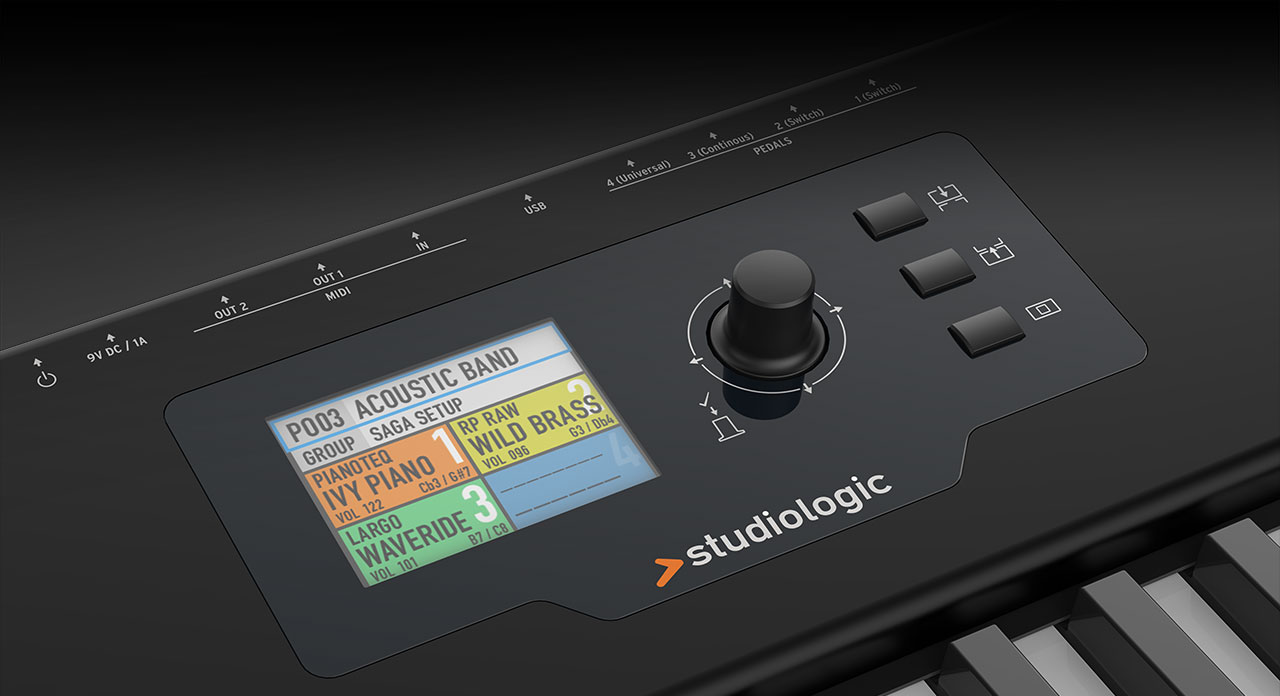 Real-time control.
The SL offers three X/Y stick controllers, not just for performance but also for direct control and manipulation of any desired sound parameter. Stick one is spring-loaded for both X/Y directions. The typical use for this stick is pitch and modulation control. Stick 2 is spring-loaded in X direction only. Stick 3 is free in X and Y directions, ideal for panning, cross fading and parameter control. All sticks feature an elegant, aluminum control shaft which feels perfectly balanced and expressive between your fingertips.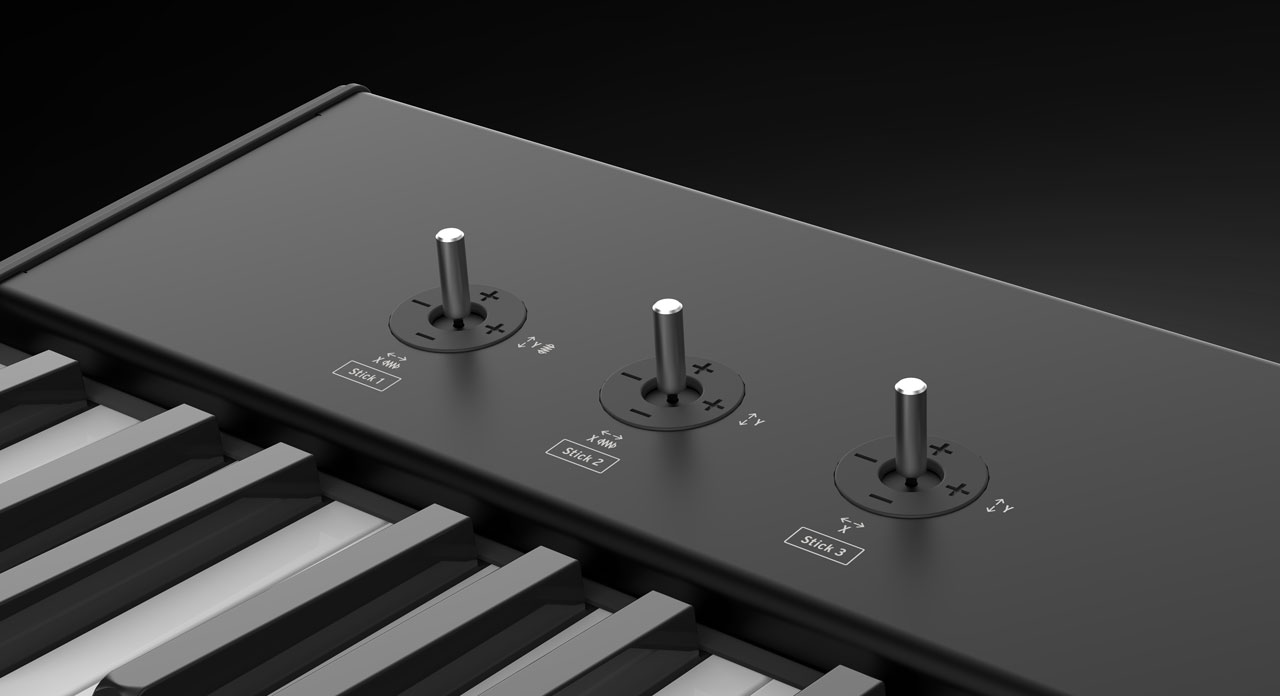 Magnetic rail system.
With the innovative Magnetic Rail System at the rear of the SL, you can easily adapt a note stand or an extension plate to hold your written notes, music, laptop or tablet. It works as brilliantly easy as it looks. Just click the brackets into the backrail to match the position you need for your accessory items.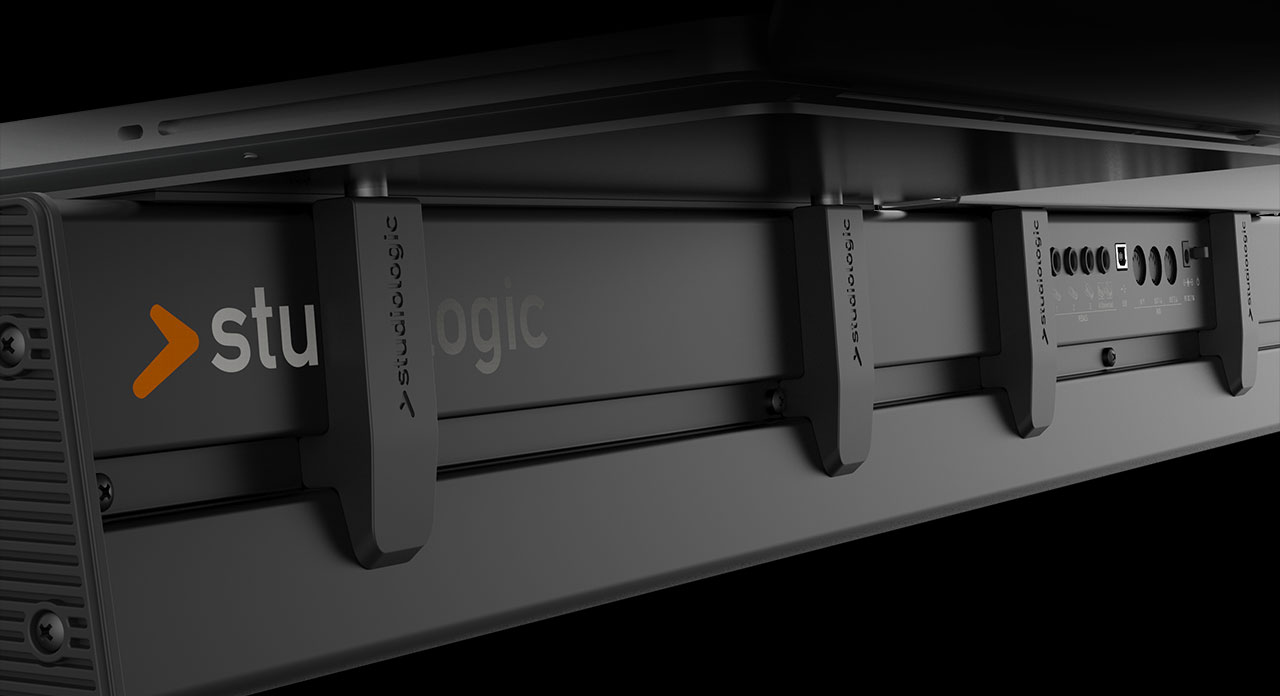 Ty Unwin's experience on the SL88 Grand.
Setup, backup, perform.
The powerful new software editor helps you to easily setup your virtual keyboard rig. Mirroring the basic functional scheme of the SL operating system, its clear and ergonomic user interface makes creating and editing Splits and Layers a quick and easy job. Read more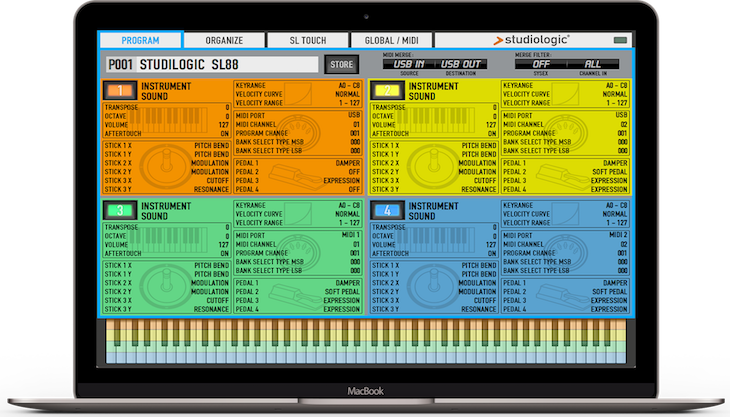 SL88 Grand
SL88 Studio
SL73 Studio
88 keys
88 keys
73 keys
Graded Hammer Action Keyboard
with Wooden Keys and Ivory Feel
Premium Hammer Action Keyboard
Premium Hammer Action Keyboard
126 x 31 x 12,5
49,6 x 12,2 x 4,9"
126 x 31 x 12,5
49,6 x 12,2 x 4,9"
104 x 31 x 12,5
41 x 12,2 x 4,9"
20,8 Kg / 45,8 lbs
13,7 Kg / 30,2 lbs
11,5 Kg / 25,3 lbs
VFP1/10 pedal included
PS100 pedal included
PS100 pedal included
Designed for SL Keyboards
A set of accessories expressly designed to give the best with SL Keyboards.
See all accessories